About Myla's Moss
Myla's Sea Moss
Welcome to Myla's Moss! We are Myla's parents, the founder of Myla's Moss, and we would love to warmly welcome you to our beautiful Sea Moss family. We are immensely grateful to have you with us!


Congratulations on taking the first step toward your health journey.
Just like you, we've always been mindful of the foods we consume in our daily diets. Therefore, our love of Sea Moss stems from its high nutritional value and the myriad health benefits that it offers.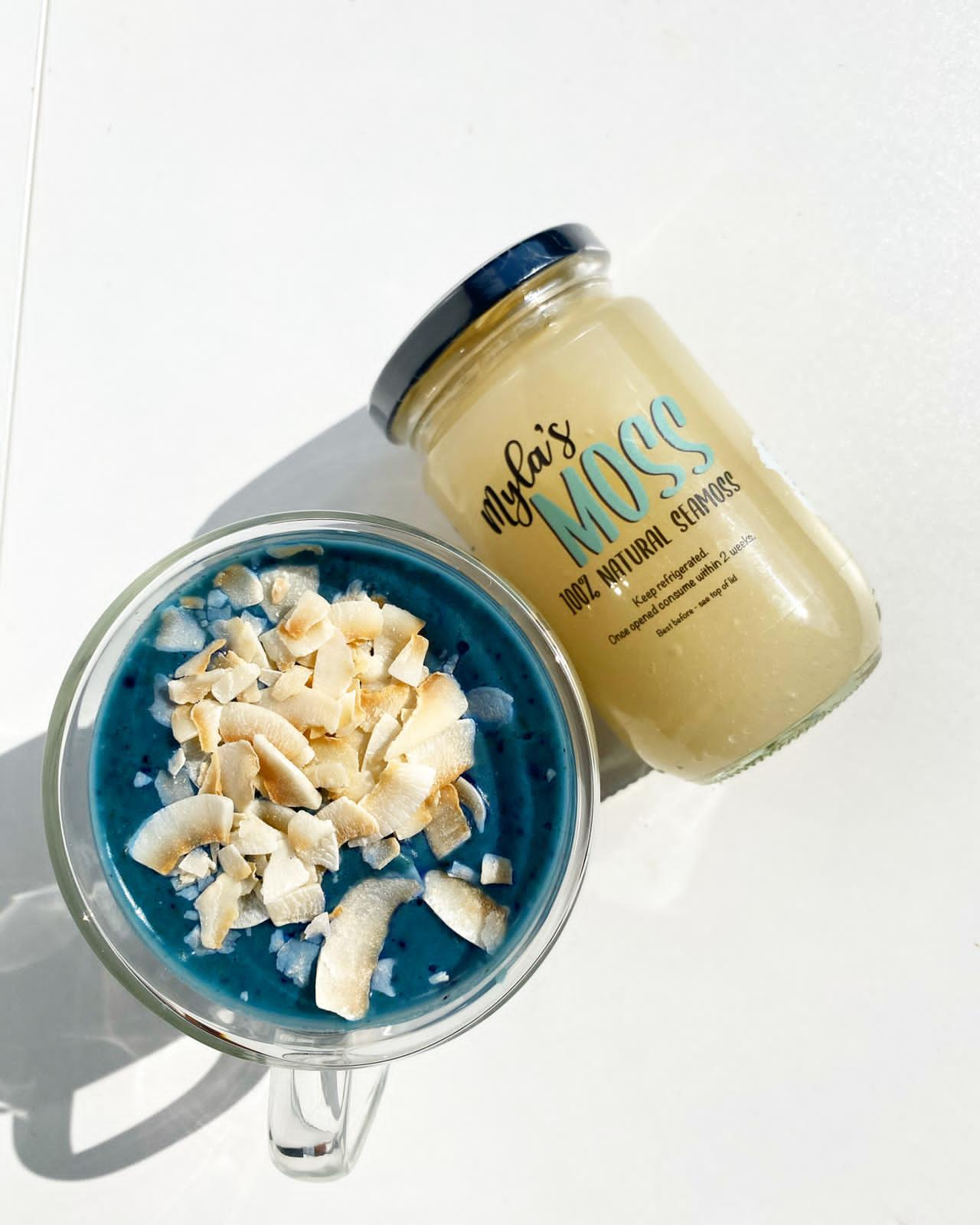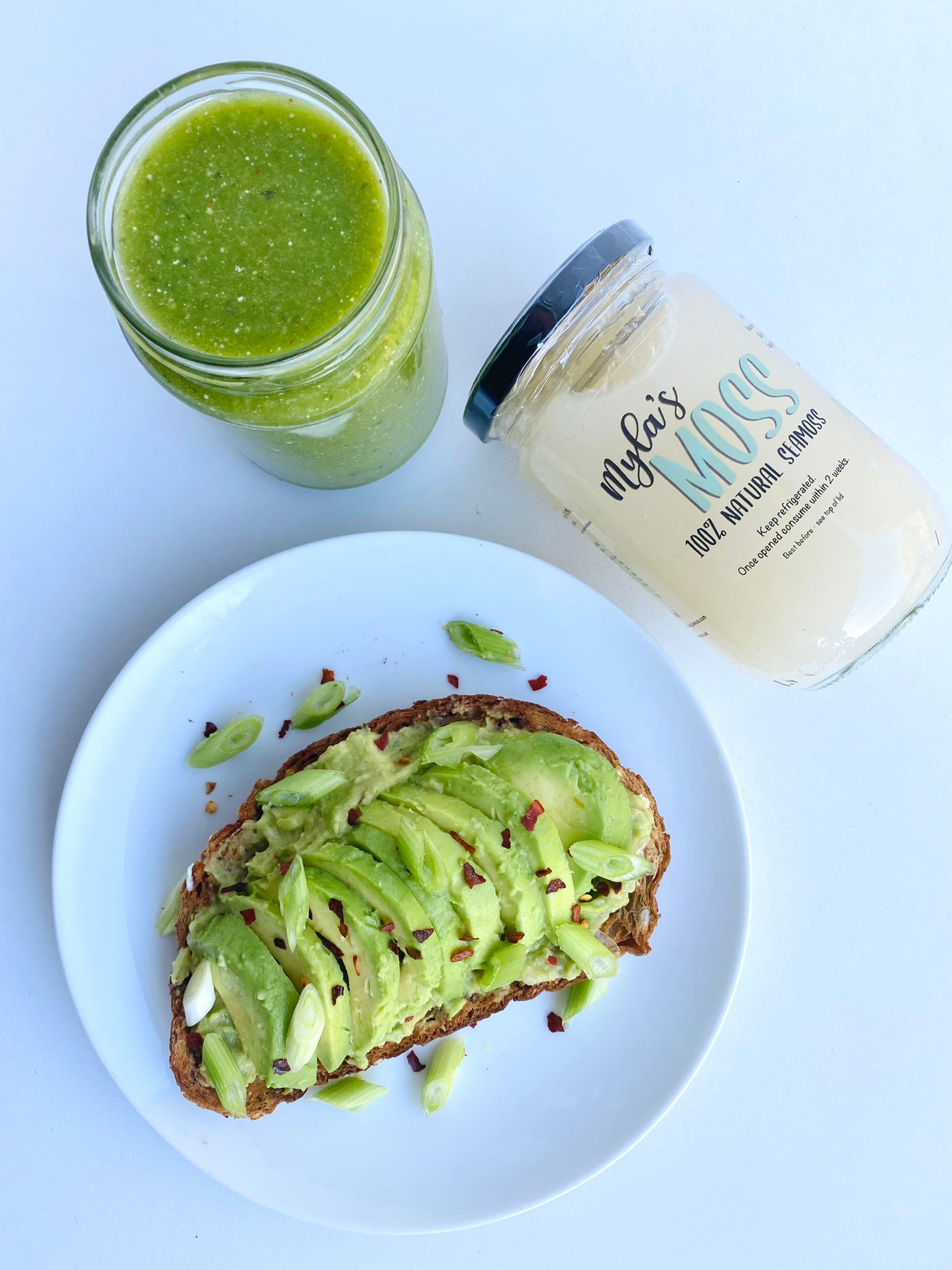 Our Story
Though we've always been fond of Sea Moss, our journey officially started when Myla was 6 months old, and we started introducing Sea Moss to her. As she grew older and words developed, she started asking for "Myla's Moss" every morning, which she knew was her beloved Sea Moss.
Surprisingly, she cherished it just as much as we did!
Initially, we introduced Sea Moss to her to reap its immense health benefits. But, soon, we noticed that her common cough and cold were sweeping away. Little did we know then that this Sea Moss was also a natural remedy for her eczema. We applied Sea Moss topically to her skin and saw her eczema clear up!
Since then, Sea Moss has been an integral part of our lives. We established Myla's Moss in 2019 to spread awareness of Sea Moss's benefits for the entire family. Now, we've expanded our service to all of YOU. We have also broadened our range of products to nurture and fortify your body in every way.
So, let's embark on a transformative healing journey fuelled by the unparalleled potency of our organically sourced premium wildcrafted Sea Moss Gel.
What is Sea Moss?
Irish Sea Moss, scientifically known as Chondrus Crispus, is an edible red algae indigenous to the Atlantic coastlines of North America, Europe, and the Caribbean Islands. With a rich history of use in traditional medicine and cuisine, this superfood is prized for its abundance of nutrients and health-promoting properties. In addition, this gold superfood is a time-released energising fuel that provides long-chain polysaccharides that facilitate slower and more sustained nutritional absorption.
Due to the teachings of Dr Sebi, Sea Moss has gained immense popularity for its healing properties and nurturing nature.
At Myla's Moss, we take pride in crafting our Sea Moss gel with the utmost care and attention to detail. Our Sea Moss is sourced from St Lucia due to intense volcanic activity, resulting in high nutritional content. It is made fresh daily without harmful chemicals or preservatives. We soak our premium quality Sea Moss in a blend of key limes and filtered alkaline water and meticulously produce it to perfection, resulting in a silky smooth gel bursting with nutrients and flavour. We take great care to source only the highest quality Sea Moss to ensure our customers receive a safe and beneficial product.
While Sea Moss has yet to undergo extensive research and gain approval from the FDA, it is widely regarded as safe for consumption. Furthermore, its close relative, seaweed, has been extensively studied and is recognised as a safe and effective source of nutrients and health benefits.
In fact, numerous positive reviews from satisfied customers attest to the efficacy and safety of Sea Moss.
Nutritional Properties of Sea Moss
Sea Moss contains the essential 18 minerals the body requires for optimal growth and development. Here's a list of a few vitamins and minerals found in Irish Sea Moss or Red Algae.
Potassium
Calcium
Magnesium
Phosphorus
Iron
Vitamins A, D, K, and E
Zinc
Copper
Folate
Manganese
Selenium
Iodine
In addition to its impressive nutrient profile, Sea Moss is a rich source of dietary fibre, essential amino acids, and polyphenols that offer potent antioxidant and anti-inflammatory benefits. With a low lipid profile and high levels of polyunsaturated fatty acids, Sea Moss is a true superfood that offers a host of health benefits while remaining low in calories.
Health Benefits of Sea Moss
Seamoss is an all-natural green superfood that is highly nutritious and incredibly hydrating. From being the perfect addition to your everyday meals to your all-time favourite skincare and haircare regimen - Sea Moss fits perfectly into all the capes it wears. It provides a host of health benefits when used in the recommended dosage of 4 grams per day. It serves as a natural thickening and stabilising agent in foods like soups and stews and can be remarkably versatile when incorporated into shakes, smoothies, porridge, or even curries.
Here are some amazing science-backed health benefits that this Seaweed offers.
High in Dietary Fibre: Helps to relieve constipation, improve heart health, regulate blood sugar levels, and lower cholesterol.
Anti-Anaemic: Rich in iron that helps improve the signs of anaemia.
Supports Sexual Health: High nutritional value helps improve blood flow and increase libido.
Detoxify the Body: Cleanse the body of mucus and harmful toxins, promoting overall health and well-being.
Enhance Thyroid Function: Good source of iodine, making it an ideal supplement for individuals with iodine deficiency or hypothyroidism.
Boosts Metabolism: High Iodine content regulates hunger hormones and hence boosts metabolism
Support Immune Function: High vitamin C content helps to boost immunity and protect against diseases.
Natural Decongestant: Helps soothe mucus membranes, supports the body in removing excess mucus, and reduces congestion.
Enhances Gut Health: Supports gut health with the presence of good bacteria.
Aids in Faster Muscle Recovery: Rich in the amino acid Taurine, it aids in muscle recovery and helps relieve muscle cramps.
Helps Control Appetite: High dietary fibre content keeps you full longer and avoids overeating.
Fights Eczema and Soothe Irritated Skin: Natural healing and anti-inflammatory properties help soothe irritated skin and reduce eczema.
Promotes Collagen Production: Promotes collagen production, reduces inflammation, and acts as an antibacterial agent.
Promotes Mental And Emotional Well Being: High in Polyunsaturated fatty acids that help improve mental and emotional health
Reduce Fatigue and Increase Energy Levels: High nutritional value and the presence of amino acids help reduce fatigue and keep the body energised.
Eases Joint Pain: Anti-inflammatory properties help ease joint pain
Neuroprotective Activity: Research proves that Chondrus Crispus has neuroprotective properties that help against Parkinson's disease.
Ready to uncover the remarkable glories of Sea Moss? Head over to our blog!
Disclaimer: Kindly be aware that the potential health advantages of our offerings are subjective and are not intended to serve as medical advice. Nutritional benefits may differ from person to person. It is highly recommended to seek advice from a healthcare professional before integrating herbal remedies into your diet, specifically if you are pregnant, breastfeeding, or taking medication.